Welcome to the Captain Scarlet Wiki!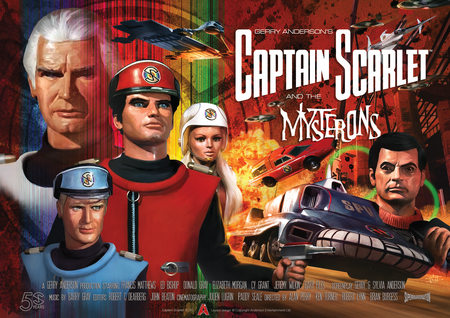 Administrators • Recent Changes • New Photos • New Pages • Help Wiki
Spectrum is Green!
The Captain Scarlet Wiki is dedicated to both Gerry Anderson's "Supermarionation" and "Hypermarionation" programmes of Spectrum's virtually indestructible agent and the organisation's fight against the Mysterons.
Anyone can edit this wiki, so please help us by writing new articles and/or editing any of the existing ones.
Thank you for doing so when you do.
We currently have 5,067 edits to 225 articles and 485 images on this wiki.
Videos
Featured Article
Captain Scarlet is the code name the Spectrum Organisation has assigned to Paul Metcalfe, a fourth-generation military officer and a former colonel in the World Army Air Force Special Forces. He is the title character of the television series programme Captain Scarlet and the Mysterons.
Read more >>